All about us
At Together we work with everyone from global multinationals to budding start-ups, helping them find their purpose, solve their evolving challenges and build emotional connections with their audience. Our work is founded on deep strategic insight, forged through endless creativity, and crafted to perfection.

We're called Together because that's how we work – in close collaboration with you. Bring us your challenge, and let's turn it into your opportunity.
Our expertise

We've been Together for more than 18 years. From skincare and healthcare, to food and drink, technology, education and licensing, our diverse experience brings fresh perspective to every project. We always put the brand's audience at the heart of all we do, ensuring a deep understanding of both internal stakeholders and external consumers. By taking a highly structured approach and applying insights gained across many areas and disciplines, we deliver design that endures.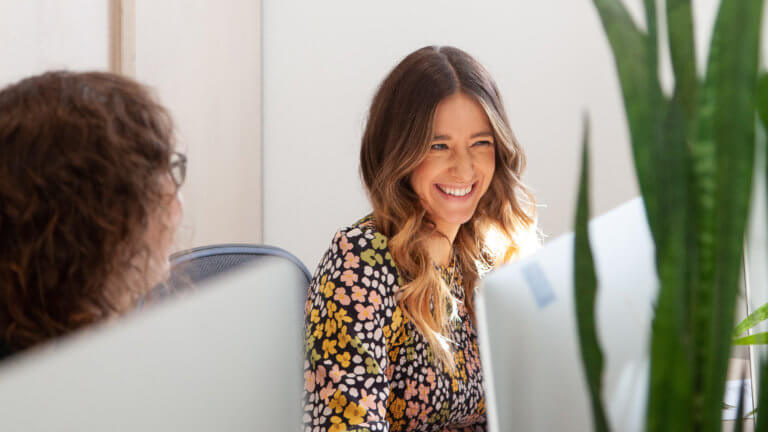 Our clients

We're all in this together. We love helping our clients achieve lasting success – it's what gets us springing out of bed each morning. This sense of togetherness and shared endeavour is just one reason why so many of our clients choose to stay with us for a long time. We're immensely proud of the long-lasting relationships we build with them.
The Together Team

Meet the Together Design family. We're a happy, switched-on team that's passionate about creativity and culture in all its forms. Each of us has distinctive skills which we draw upon when putting the perfect team together for your project. We also believe that work should be a joyful process, so we make each project inspiring, for us and for you.
Our Awards

It's always rewarding to be recognised for our work. Here are a few of the highlights over the years:
2022
European Transform Awards x 4 - Epicor
European Transform Awards - Riverlane

2021
Summit Marketing Effectiveness Award - Epicor
North America Transform Awards x 7 - Epicor
The Drum Award Finalist - Perfectly Put Together
The Fab Awards Gold - Charbonnel et Walker

2020
The Dieline Rebrand of the Year - Haws
Design Week Highly Commended - Haws
The Drum Award Finalist - Haws
The Drum Award Finalist - Perfectly Put Together
The Drum Award Finalist - RHS

2019
The Drum Award Finalist - The Wolseley
The Drum Award Finalist - Perfectly Put Together
European Transform Awards - THIS Institute
The FAB Awards Gold - The Wolseley
Mobius Award Finalist - The Wolseley

2018
The Drum Award Finalist - Perfectly Put Together
The FAB Awards Gold - Charbonnel et Walker

2017
European Transform Awards x 3 - Pearson
The Drum Award Winner - Caffe Nero
The Drum Award Winner - Eat 17
The Drum Award Winner - Perfectly Put Together
The Drum Award Winner - Fortnum & Mason
Stay in the loop
Sign up for occasional news from the Together Design studio